Lights Out for GE Capital
General Electric announced last week that it was selling off GE Capital, its financial services division, and returning to its core business of manufacturing. Consumer advocates lauded the change. Marcus Stanley, of Americans for Financial Reform hailed the news, "I see this as a win not just for too-big-to-fail, but for the extension of the regulatory perimeter in Dodd-Frank." Stanley further explained, "You basically had one of the largest consumer and investment banks in the country stapled onto a major industrial corporation, and because it was part of this conglomerate, it wasn't being regulated like a major bank. When the Fed changed that regime, GE decided it wouldn't be as profitable."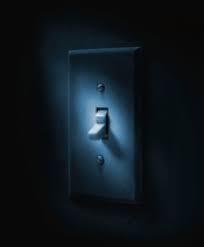 GE had previously claimed that, "By recognizing upcoming shifts in regulation, a company can help mitigate costs by shifting business operations well in advance of the new rules or by implementing compliance regimes gradually rather than at the last minute." However, this time, GE's action was not taken soon enough to avoid that "regulatory perimeter" altogether. And, it turned out that size was not the only problem on the governing agencies' radar. While GE Capital had been on the Federal Reserve's watch list for some time due to its significant size, the Consumer Financial Protection Bureau hit GE Capital with a whopping $225,000,000 fine for deceptive practices in credit card lending. You can read more about the CFPB action here.
In publicizing its decision to shut down GE Capital, the parent company GE complained that the banking business had become less profitable due to the regulatory climate. Clearly a penalty of $225 million would cut into profits. But the purpose of such a penalty is to discourage and deter illegal and predatory misconduct. GE Capital had faced challenges to its business practices in connection with its automotive lending practices and other financial products before and was no stranger to litigation. The implication that unlawful and predatory banking practices are essential to profitability in banking gives life to the saying, "the best way to rob a bank is to own one," which has been called the "oldest joke in finance."
At the same time, there is a good twist to the news from GE. In a Harvard Business Review article entitled, "Is the End of GE Capital Good News for Ecomagination?" environmental author Andrew Winston looks at the positive side of GE's decision to refocus on is core manufacturing products. "Yes, we need a financial system to help manage all of this, but we truly need the GEs of the world to focus on making our very concrete essentials leaner, smarter, and cleaner. GE's newly trim company is a victory of making stuff over making markets, and that's a good thing."
Meanwhile, it looks like GE's exit from financial services may be good for business. Company stock prices rose on the news.
Get in Touch
1

Free Consultation

2

Over 100 Years of Combined Experience

3

Obtained Over $300 Million in Debt Relief
Fill out the contact form or call us at
(800) 520-4525
to schedule your free consultation.