Honda Faces $70 Million Fine for Under-Reporting Injuries
Stepping up its enforcement authority, the National Highway Transportation Safety Agency ("NHTSA") levied two separate $35 million fines against Honda Motors this week. The total of $70 million in penalties is believed to be the highest ever assessed by NHTSA. At issue was Honda's failure to document more than 1,700 claims of injuries and even deaths, that came within data required to be disclosed by federal statute and by NHTSA's Early Warning Reporting system ("EWR"). The EWR program requires auto manufacturers to report claims they receive that blame vehicle defects for serious injuries or deaths. It is not voluntary.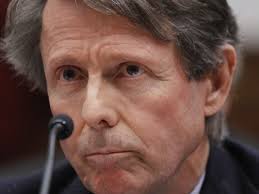 The agency wanted to send a significant message, along with a fine large enough to be noticeable to management, that Honda's irresponsible and misleading nondisclosures of injuries and deaths caused by defective vehicles will not be tolerated. NHTSA's new head, Mark Rosekind, referred to the missing or misreported data as "critical safety information."
In fact, the penalties are long overdue, as the audit period extends back all the way to 2003, a period of more than a decade. The deception came to light in large part due to the efforts of Clarence Ditlow, pictured at the left. Ditlow is Director of the Center for Auto Safety in Washington, D.C., a respected consumer advocate. In a letter to NHTSA last October, Ditlow urged NHTSA to enforce compliance with the EWR requirements. His letter reminds the agency that he had notified NHTSA of the need for action against Honda as early as 2011. You can read the full text of the letter here.
Honda executives said they had just been confused by what was to be covered. That claim is hardly credible. In fact, that excuse for omissions in its reporting practices was particularly weak, when compared with what it did report. NHTSA found that Honda had failed to report 1,729 written claims of injuries or deaths from 2003 to 2014. But the shocking thing was that it only reported about 900 injuries or deaths. This was true even when there were wrongful death lawsuits involved. Clearly, this was not a minor oversight.
Since knowledge of existing design and manufacturing defects in similar make and model vehicles is one of the strongest forms of consumer protection the driving public has, it is almost certain that correct reporting of this "critical safety information" could have saved lives. A $70 million fine sounds like a lot, until one thinks that it is addressed to a callous disregard for lives and safety. Given the egregiousness of Honda's behavior, Ditlow has called for a criminal investigation.
Get in Touch
1

Free Consultation

2

Over 100 Years of Combined Experience

3

Obtained Over $300 Million in Debt Relief
Fill out the contact form or call us at
(800) 520-4525
to schedule your free consultation.