FCC Curbs Robocalling Abuse
Robocalls – those annoying phone calls made either with automated telephone dialing systems or a pre-recorded artificial voice — are the basis for the most rapidly increasing category of consumer complaints to federal consumer protection agencies. The Federal Trade Commission reports that it was getting a whopping 200,000 complaints per month by the end of 2012. And the situation is getting worse. The Federal Communications Commission reports that it is also inundated with complaints about these unlawful practices.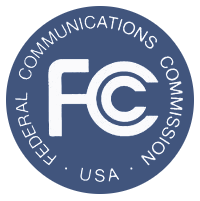 This is more than just annoying. Unwanted calls and text messages sent to cell phones cost the receiving party money in monthly cellphone charges, or else they can interfere with receipt of important private and even emergency calls. Two types of these calls are particularly offensive and the target of federal regulatory action: telemarketing calls or text messages and debt collection tactics.
The basic structure for dealing with these abuses is found in the Telephone Consumer Protection Act of 1991 ("TCPA"), but by 2015 it had become clear that the current state of abuses could not have been foreseen by Congress in 1991, when cell phones were in their infancy.
Hence the Declaratory Ruling and Order issued by the FCC last month. The agency seeks to balance the rights of individual privacy and consumer protection to avoid the exasperating invasiveness of computer-generated callers against commercial free speech and legitimate advertising. It was not an easy task.
Although the written report extends for more than 100 pages, the bottom line is this: "If a caller uses an autodialer or prerecorded message to make a non-emergency call to a wireless phone, the caller must have obtained the consumer's prior express consent…" That consent must be in writing if the call involves telemarketing. On top of that, consent can be withdrawn or revoked.
Since consent is a defense to claims based on the TCPA, defendants in litigation often try to argue the consumer consented to the calls. One situation where this defense can never apply is the common practice some lenders have of calling the references listed on a borrower's credit application, just to embarrass the debtor into making payments. In those cases consent is virtually impossible, because the reference never had any contact with the lender in the first place. There are even reports of lenders using hackers to obtain a borrower's full contact list; and then harassing those people to pressure the debtor.
The person being called is the one who has a potential legal claim against the caller.
What should someone do who receives such unwanted calls or text messages from a robocaller or autodialer? The FCC has some useful advice regarding the federal Do-Not-Call list and complaint procedures on its website. In addition, any recorded voicemail messages or text messages should be saved, preserved as evidence of the unlawful acts. Anyone receiving the messages or robocalls should notify the FCC or FTC, but many consumers will also want to seek private legal advice to stop the unwanted calls and obtain all of the relief allowed by law. In some instances, the TCPA provides damages as much as $500 per unlawful call. When an autodialer has been set on "repeat," those statutory damages can quickly add up.
Get in Touch
1

Free Consultation

2

Over 100 Years of Combined Experience

3

Obtained Over $300 Million in Debt Relief
Fill out the contact form or call us at
(800) 520-4525
to schedule your free consultation.