Car Makers Face Criminal Penalties for Putting Lives at Risk
Automotive safety issues are a matter of life and death. For decades, trial lawyers have addressed many manufacturers' conscious disregard for the safety of consumers through cases in court, seeking remedies including punitive damages. These are often tragic cases of injury and death and sorrow, which work their way through the civil justice system: case by case, judge by judge, jury by jury.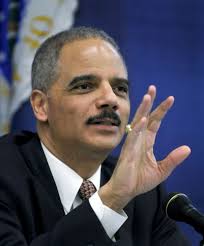 Now, the United States Justice Department has stepped in to raise the level of inquiry to that affording criminal penalties. The long-running investigations by NHTSA and other agencies into Toyota's sudden acceleration problems have been the subject of many recalls. Now those investigations have resulted in a $1.2 billion settlement, reported to be the largest in history. Even so, the Justice Department deferred further criminal prosecution for three years. You can read more about this landmark settlement here.
While the Attorney General specifically mentioned the Toyota settlement, Toyota is not alone. The federal government has put all car manufacturers on notice that automotive safety is a priority for this administration. In announcing the Toyota settlement, Eric Holder said, " "No company is above the law."
All eyes are now on General Motors, which recalled 1.6 million cars last month for defects in certain ignition switches related to sudden stalling and numerous deaths over a period of 10 years. You can read more about the General Motors investigation here.
One of the noteworthy aspects of both the Toyota and G.M. investigations is that the defects involve what car makers call "driveability" problems – that is, a driver's ability to control the acceleration and deceleration of the vehicle. For years, manufacturers tried to argue in lemon law cases that driveability problems did not rise to the level of substantial impairment of the use, value or safety of the vehicle. For more about the California Lemon Law, click here. They claimed, as Toyota tried to argue in some of the wrongful death cases involving sudden acceleration, that it was "driver error." Such defenses add insult to injury, sometimes grievous injury, and do not sit well with juries. Nonetheless, just raising the defense allowed manufacturers to drag out meritorious cases unnecessarily or require expensive expert testimony. Other car manufacturers have tried to argue that sudden stalling is a mere inconvenience. Not so. Sudden stalling in traffic is a serious, life-threatening safety defect.
These criminal charges, investigations and penalties may change car manufacturers' deceptive defenses of hiding what they knew about life-threatening dangers of their defective cars. What may be bad news for G.M. or Toyota is good news for consumers and everyone on the nation's highways.
Get in Touch
1

Free Consultation

2

Over 100 Years of Combined Experience

3

Obtained Over $300 Million in Debt Relief
Fill out the contact form or call us at
(800) 520-4525
to schedule your free consultation.